On Line News
For news of Wasco through Facebook, check out:

Orange Heart Foundation, Wasco Is and Wasco Now.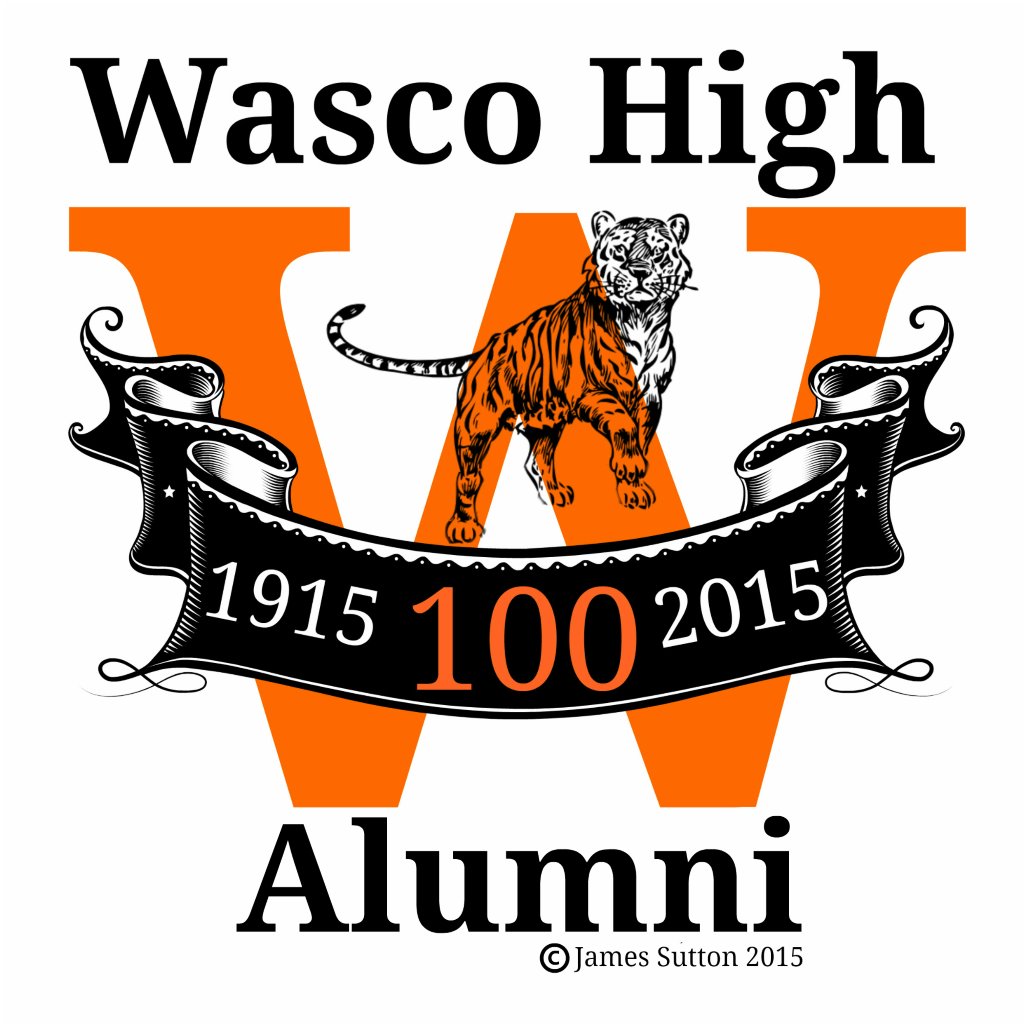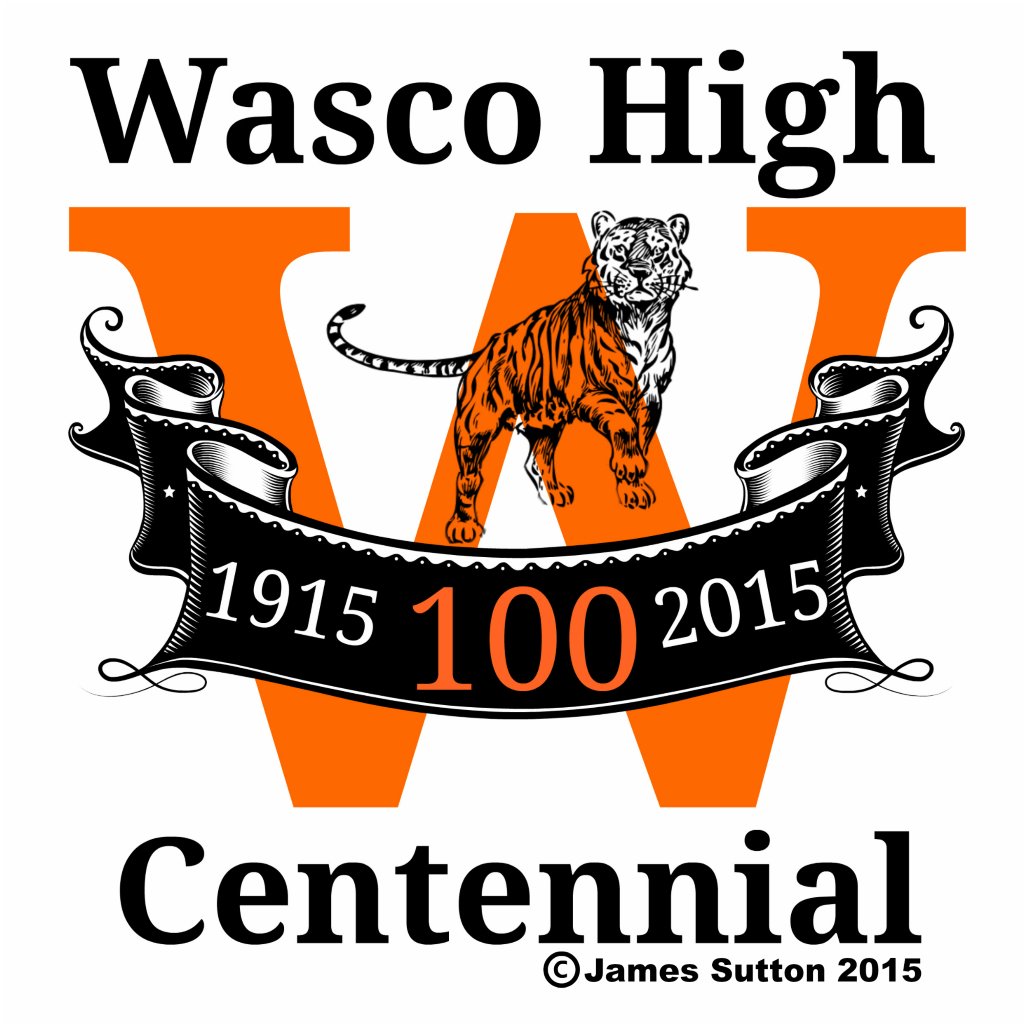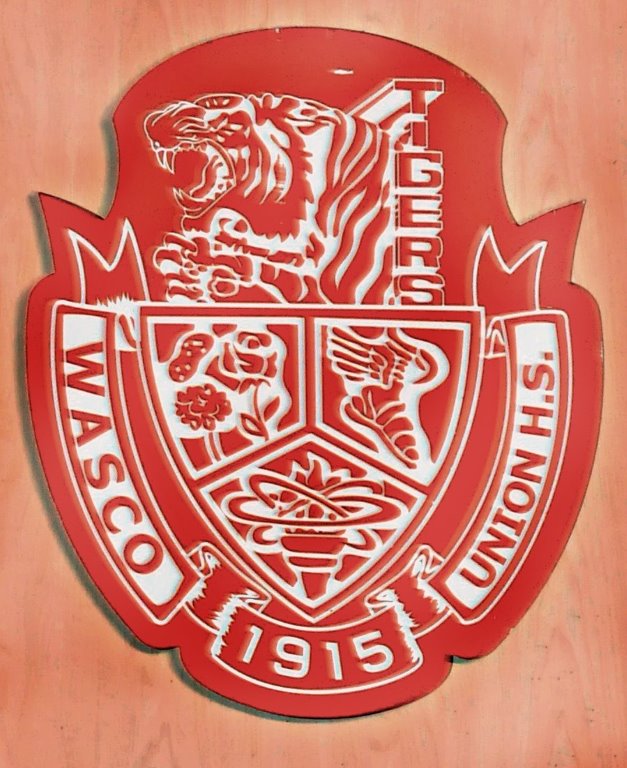 Wasco Coaches Inducted Into Kern County Bob Elias Hall of Fame

More On Coach Andy Darby
More On Coach Frank Thiessen

Local Tiger track coach Andy Darby and tennis coach Frank Thiessen inducted into the Bob Elias Kern County Hall of Fame at their annual dinner in February. Both coaches had long tenures here at Wasco with Darby starting in 1954 and Thiessen in 1965. Many of us were on their teams and enjoyed earning league championships many times. Thanks coaches for adding to our Tiger Pride. Click here for story. You many scroll down and click Skip Survey to read.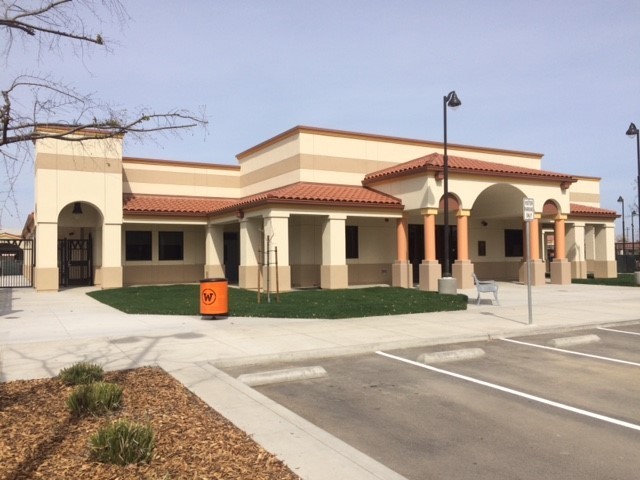 New Wasco High Student Services Building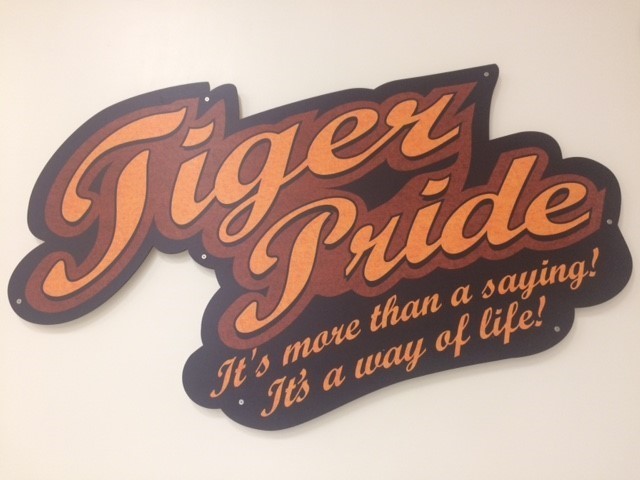 Attention to detail is a hallmark around the campus. In the new Cafeteria this wall graphic promotes Tiger Pride with students, staff and visitors. In the admin photo above, note the trash cans in front of the new Administration building with the Tiger logo. No better campus to visit than our own Wasco High!